What a beautiful Wednesday! I can't believe this week is almost over. I got some much needed sleep today and did not get out of bed until 2:30! Crazy I mean lazy. I will need my rest though, it is going to be a busy weekend. My mom and Aunt left for Costa Rica this morning for 8 days, so I'll be holding down the fort until she returns. Lucky her! I was going to join them but I have a little...okay HUGE fear of flying. (such a baby, huh?) Oh well, maybe next time. Any who-- I have been the biggest klutz lately, far more than usual. I have little bruises all over myself... yikes. Monday night I hit myself in the eye with the shampoo bottle, then ran into the recliner in the living room...like I didn't know it was there or something. Then last night before work I ran into the coffee table and there is a cute little bruise on my right shin, and to top it all off, I went to put back the newly made gallon of ranch dressing in the cooler at work last night, got tripped up by my own feet and it slipped out my hand. oh lanta. It was gross, and a pain to clean up. I don't think I will ever eat ranch dressing again.
oooops.
Luckily I was working with my Aunt Mandy so we had a ball cleaning it up. We were laughing and joking about it and she didn't tell my mother (the boss lady) so that was a plus. Thanks Aunt M, you're the best! I really need to work on not being so clumsy before I get fired by my own parents! :)
Anyways-- Before I head off to drown myself in my English final presentation notes (prayers are appreciated!) I'm linking up with This Kind of Love for what I'm loving Wednesday!

...International Delights Almond Joy Creamer, if you have not tried it, you're missing out!
...
Jergens Natural Glow self- tanner. I started using it a few weeks back and now I swear by it! It is seriously amazing, and way less harmful to your skin than the tanning bed. (And cheaper too!) I like the foam better than the lotion, and there is not really a bad tanner smell.
...
White skinny jeans, I bought a pair a month or two back and wore them for Easter and I LOVE them! Pair them with nude heels or some cute wedges and you're good to go!
...This whole new blogging world, I didn't think I would enjoy it, but I have become addicted! It is awesome! I am having a little trouble linking my own button and getting a drop box for the link, so if you know how to help I would be forever grateful!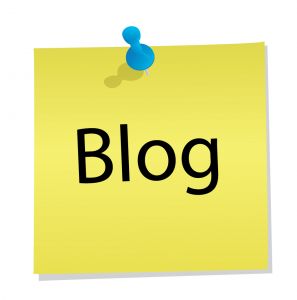 ... And lastly monogrammed baseball caps for the beach, boat, or just a summer day. I love me a baseball hat and since the cute monogrammed floppy beach hats look horrible on me, this is my alternative! I am ordering one for every bathing suit I own. :)
What are you loving today? Link up and lets see! Happy Hump day y'all!